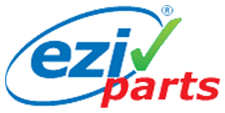 inventory yard management system
Introducting eziparts, the most user friendly inventory management software on the market. Packed full of feature rich functionality that addresses every aspect of your business.

Join the eziparts network now to access other businesses stock directly through the eziparts interface. You can also select which clients in the eziparts network can view and purchase your stock directly.

Expand your customer base with a wealth of sales generated through the eziparts marketplaces eziparts.co.nz and trucks.eziparts.com. These sites integrate all eziparts users new and used auto parts stock, all in one place!

You can also have your own ecommerce web site with all your stock integrated automatically. If you are serious about the future of your auto parts business, then you need eziparts now!